The birth of an endangered reticulated giraffe is a special event for the zoo staff!
October 28, 2022
1164

3 minutes read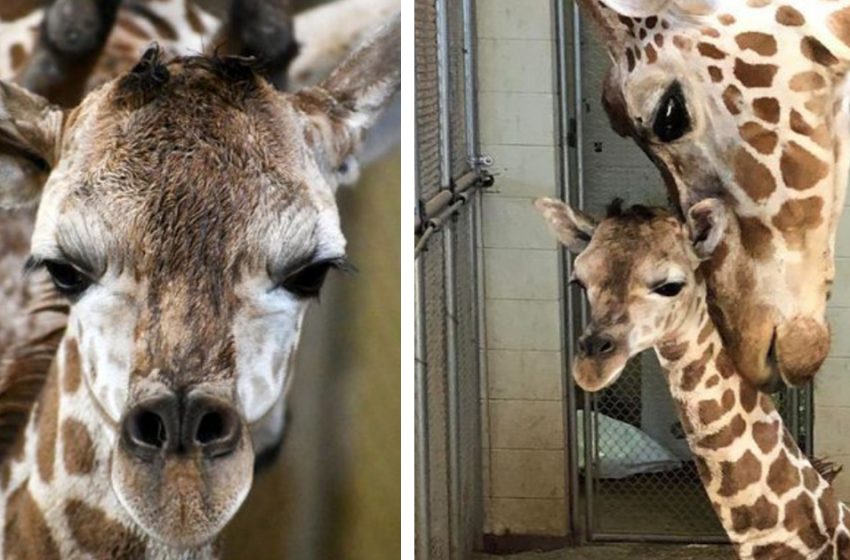 Newborn animals are always adorable. But the birth of a baby giraffe is especially amazing. The fact is that giraffes at birth can be over six feet tall and start walking an hour after birth.
A giraffe named Bailey lives at the Cheyenne Mountain Zoo in Colorado. The pregnancy of a 10-year-old giraffe was coming to an end and the zoo staff were excited about the upcoming event. Tens of thousands of people witnessed the birth of a giraffe on live television organized by the zoo.
By the way, giraffes are the third largest newborns in the animal kingdom – about 165 pounds. Newborn giraffes are the third in size after blue whales and elephants. After a 15-month pregnancy, giraffe cubs are born already quite mature.
The newborn giraffe is the second child for Bailey's mom. She currently does not have a name. The Cheyenne Mountain Zoo follows its tradition of naming animals 30 days after they are born. Her father is a male giraffe named Khalid.
Zoo visitors can see a mother with her cub from a short distance in the giraffe barn or watch live on the chanel of the Zoo.
Reticulated giraffes are considered to be endangered and they are listed on the IUCN Red List in 2018. That is why each birth of this species becomes a special event.