The cat refuses to leave the side of his grandpa who is battling cancer
October 15, 2022
308

2 minutes read
Everybody loves to hear a heartwarming story to clean all the negativity from our lives. Usually, this kind of story involves animals, and this one is no exception. They surely make the world a better place.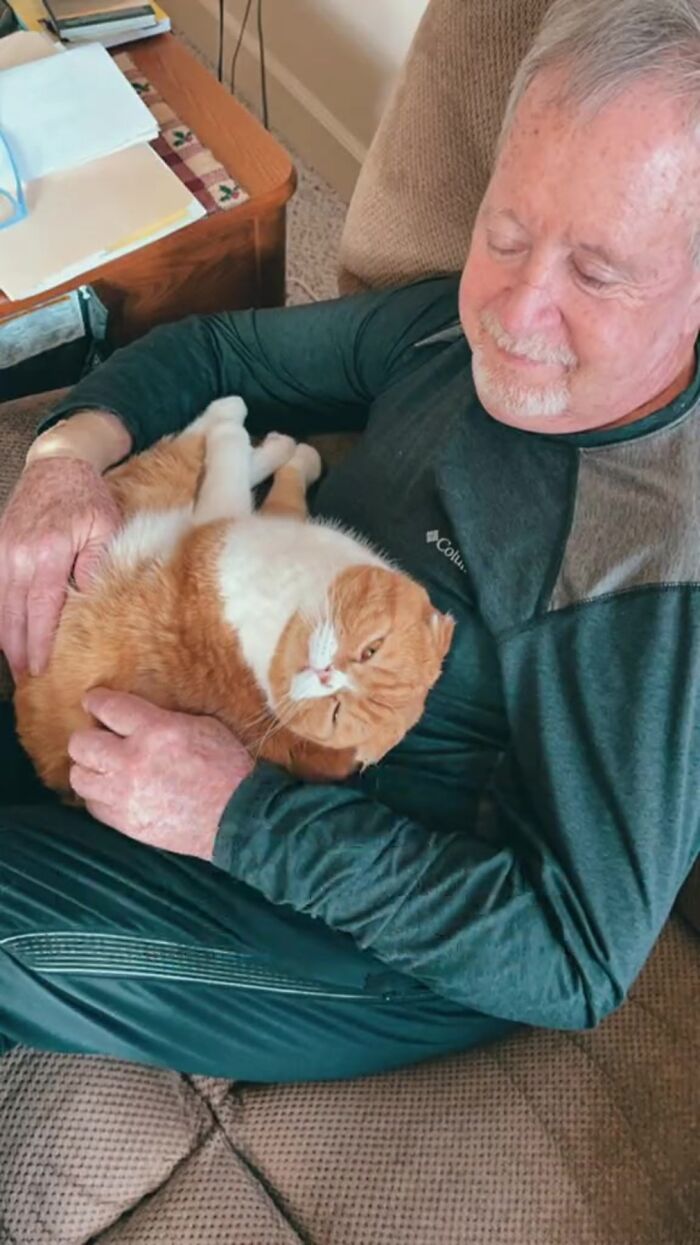 Cats aren't being used in therapies and they are considered as not very affectionate or caring, but they are very intuitive and will always be there when you're in need.
Kelly Nugent's father was diagnosed with bone marrow cancer. He is everything to her and she wanted to do everything possible to help her best friend in the entire world.
She moved from Miami to New York to help him go through the treatment. She didn't expect any of the things that happened later. Her cat Sweet Potato with the nickname Tato took her place and became inseparable from grandpa ever since.