The cat whose eyes and face melt so many hearts!
October 10, 2022
425

2 minutes read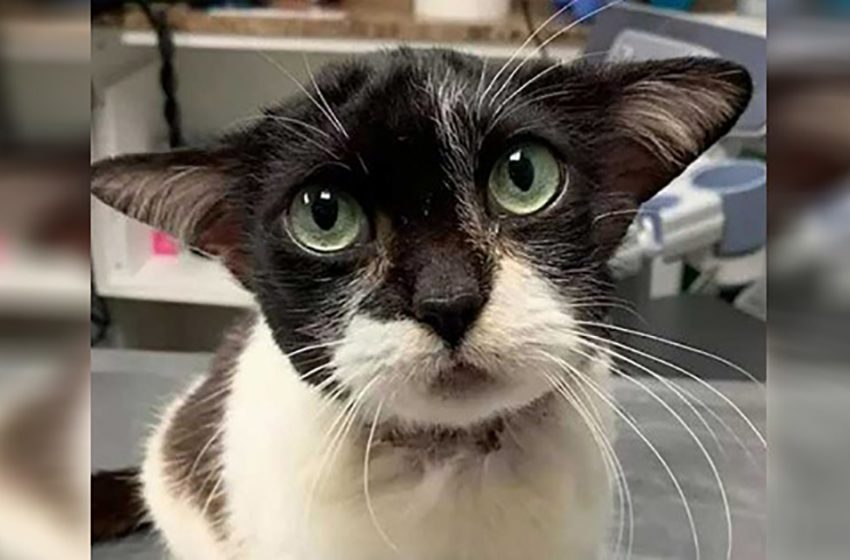 A kitten was found wandering around the streets all alone and was brought to a veterinary clinic in North Carolina.
The examination revealed that she had an upper respiratory infection and a neck wound.
At Cabarrus Animal Hospital she was everyone's favorite. She was a sweet and loving little creature.
They didn't know her exact age, so their guess was around a year old because she was too small for an adult cat.
She weighed under 7 pounds also often stuck out her tongue because of missing teeth.
She loves being around people, especially when they cuddle her. The staff would often carry her in the hoodies just like a kangaroo.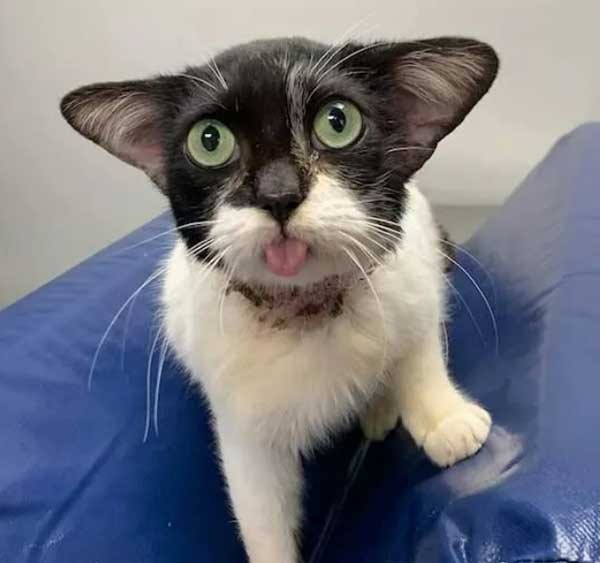 They didn't name her, but because of the resemblance of her ears to baby Yoda, they nicknamed her Yoda Cat.
Once she fully recovers, they will start looking for a forever home for her.