The Navy found little cats on a sinking ship and a brave sailor rushed to their aid
September 27, 2022
911

3 minutes read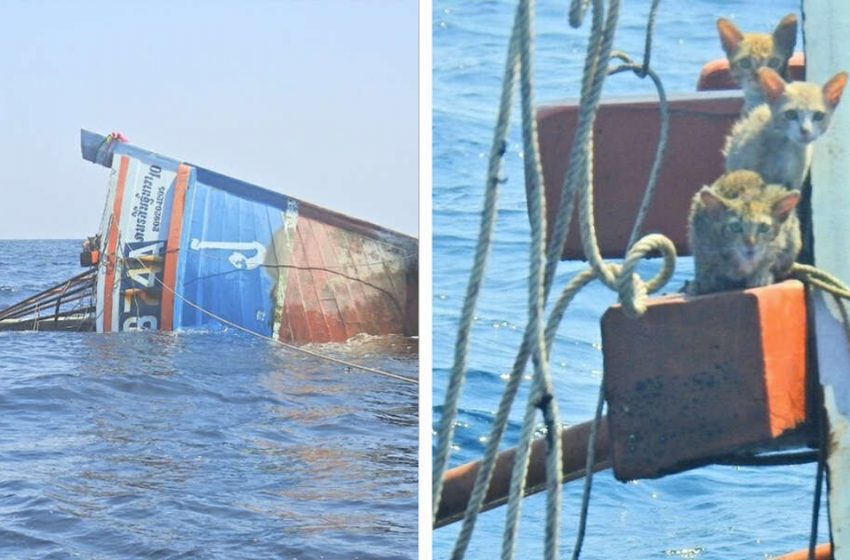 A fire broke out on a fishing boat several miles off the coast of Thailand this week. Emergency assistance was called. But the ship, damaged by fire, sank into the water.
Fortunately, there was another boat nearby, the passengers of which heard a call for help and delivered the crew of the sunken boat to a safe place.
But not all members of the group were saved. Eyewitnesses noticed several more souls on the sinking ship.
One of the sailors named Tattaphon Sai rushed to the rescue. There were two cats on board the boat. They clung to their rescuer in fear. Luckily, they were all right.
The brave sailor deftly rescued the cats from the boat, which at the time of the rescue was already almost under water. If Sai had been late even for a couple of minutes, the cats would drown.
When Sai was asked what prompted him to act like a hero, the sailor only said, "Because every life counts".