The penguin swims every year to visit the man who saved his life
November 23, 2022
310

2 minutes read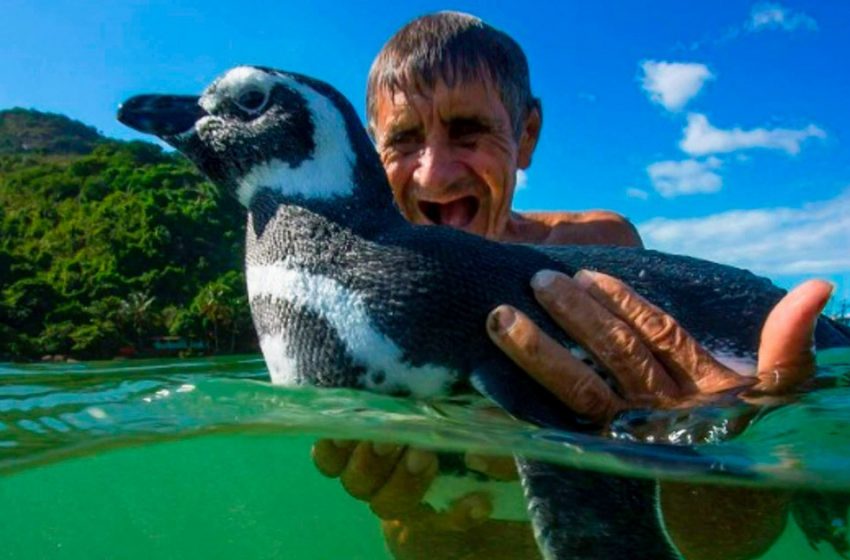 This emotional story captivated everyone. This is a story where the  good-heartedness of a person and the thankfulness of a pet is seen. It seems like what happened just can't be true. But it's a real case.
A few years ago, an elderly grandfather from South America tried to help a penguin that got stuck in a crevice on the coast. The entire body of the penguin was covered in oil and fuel.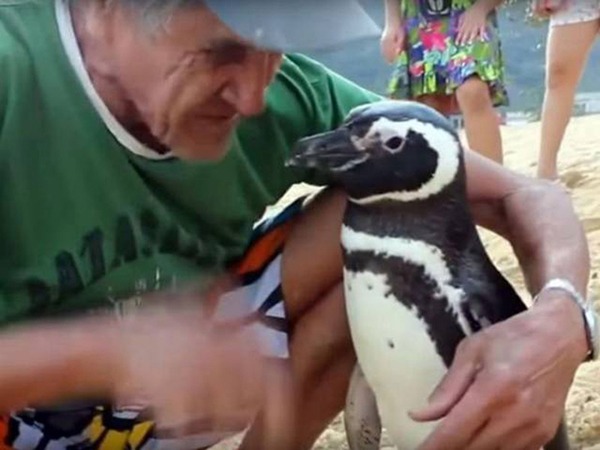 The man saved a friend, whom he  called  – Dindim. The grandfather fattened and helped the pet until he was fully grown. When the bird no longer needed his help, Pereira released the penguin back into the sea, not even hoping to see Dindim again someday. But after a couple of months, the penguin reappeared on the beach and recognized his human friend.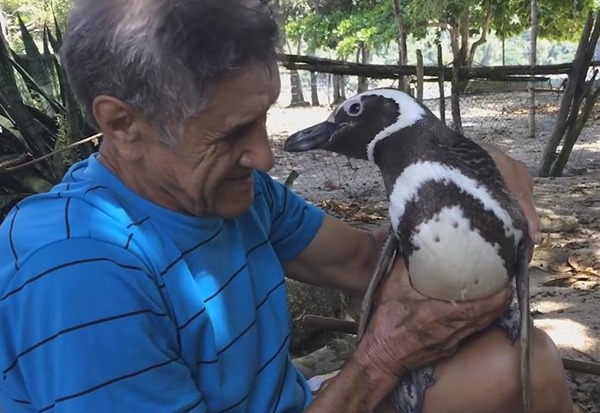 From that moment on, Dindim lives near the grandfather for a lot of time, and sails to West of South America for half a year  in order to have offspring. To do this, he swims more than 8 thousand kilometers each year. Get to know the details of this amazing case by watching a short video clip.