The plump cat found loving owners who agreed to monitor his health and feed him on a special diet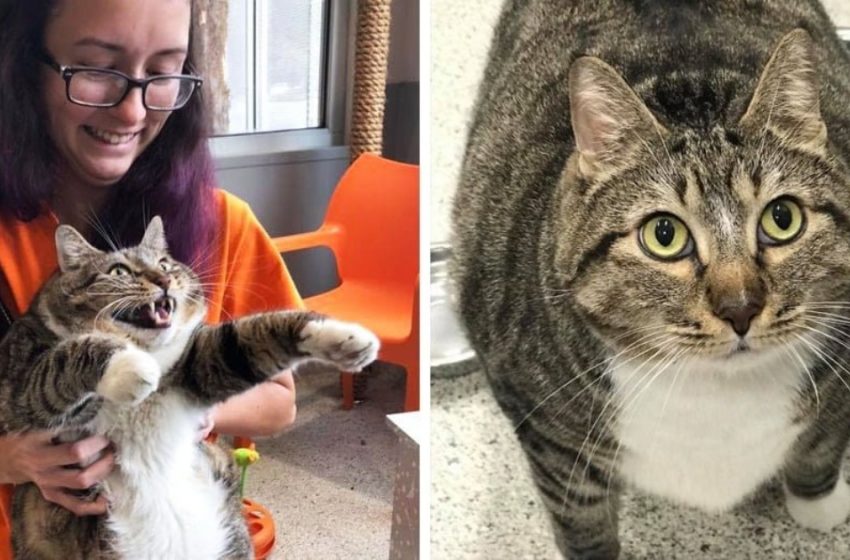 Usually, if the weight of the animal exceeds the allowable mark, then the animal is put on a diet. This is what happened to a fluffy named Donut that was taken by volunteers from the owners who could no longer take care of him. Donut was brought to the shelter in Jacksonville USA. The animal weight 12-pounds and needed a new home and veterinary advice.
The cat turned out to be several times heavier than an ordinary yard cat and weighed 12 kilograms.
The shelter staff wrote a post on Facebook to find a family for this handsome man.
"Meet Donut – the biggest boy in the world. He is looking for a home and an owner who will help him stay on a strict diet. We understand that extra pounds make him look cute, but this is bad for his health. His new family will need to talk to the vet to help Donut lose weight at the right pace. Do you think you fit? Then come and meet Donut."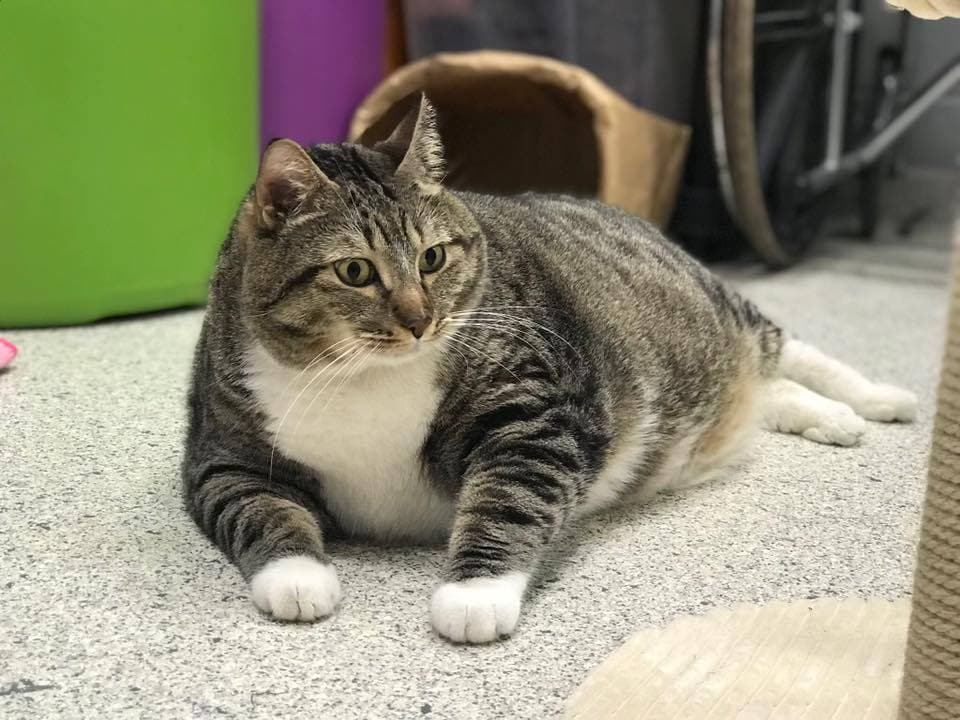 The post did not go unnoticed – after 3 days, Donut was already in a new house.
The cat's new family named him Ziggy. He is getting used to his new home, and his owners are delighted with their new pet. They also do not forget about the diet. The cat eats strictly according to the schedule and norms.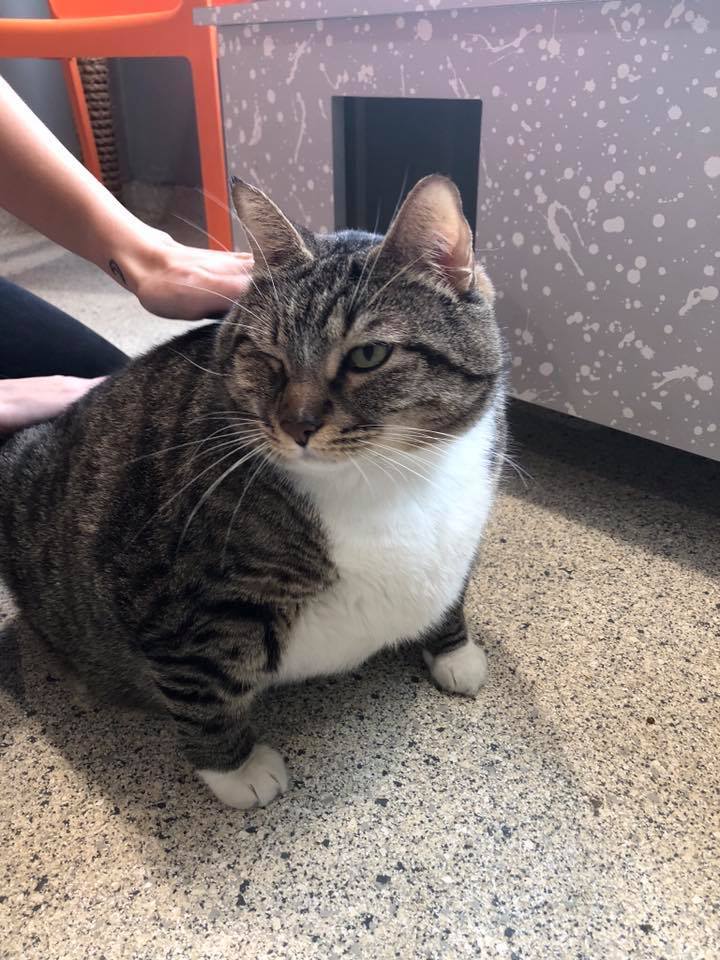 We hope he will soon lose weight and become an ordinary healthy cat.