"They Are Adorable!" A Handicapped Cow Became Friends With A Giant Turtle
November 2, 2022
280

3 minutes read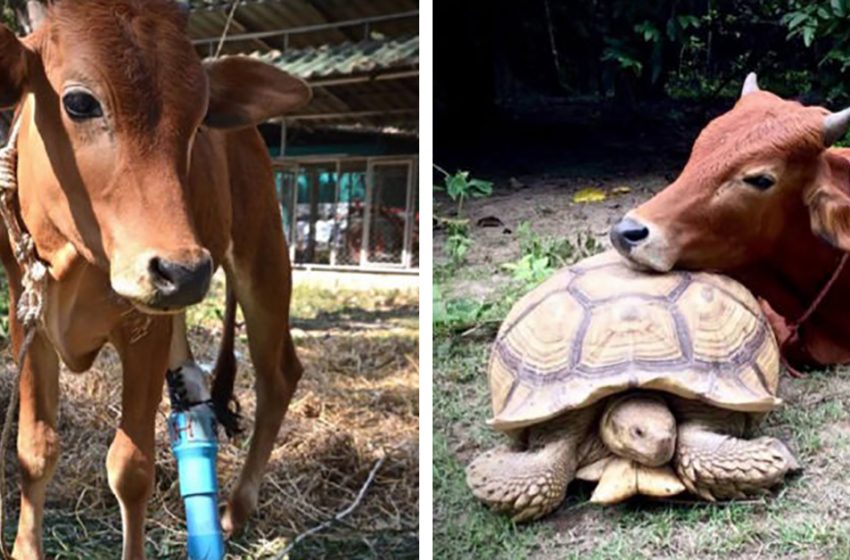 We all have our own problems in life. But they are so mu h easier to overcome when we are surrounded by people who are loyal to us and who love us.
Just like the example of Simon and Leonardo in our story.
No one would think that the two could have such a special bond.
A duo made of an adorable calf and a huge turtle was quite unexpected since they both have former difficult lives.
Unfortunately, Simon got an illness when he was still very young. It caused him to lose one of his legs.
Wildlife Friends Foundation of Thailand found him and implanted a prosthetic leg on him.
It was because of that gesture of the Foundation that he was able to stay in the animal sanctuary.
And because his early memories were unfortunately not very happy, Simon didn't expect that he would soon find a true friend.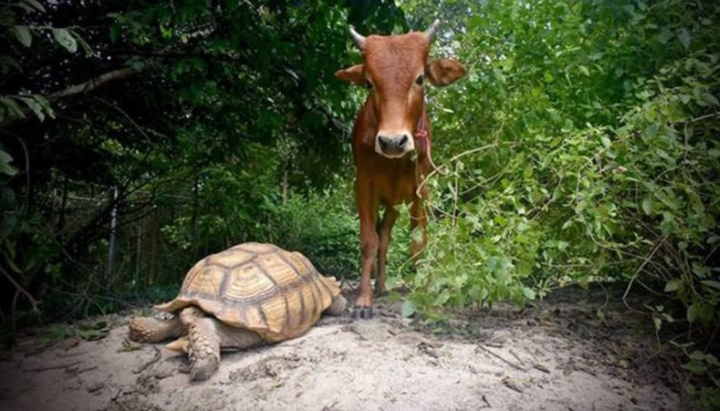 A few months after Simon was transferred into the sanctuary, Leonardo was too.
Turns out where he loved there was no zoo.
When they met each other they understood that life was so much more fun and happy when they are together.
The staff was amazed by this truly surprising friendship. 
But again, there are no limits to animal love!