Top 10 most unusual residential buildings in the world
September 22, 2022
648

5 minutes read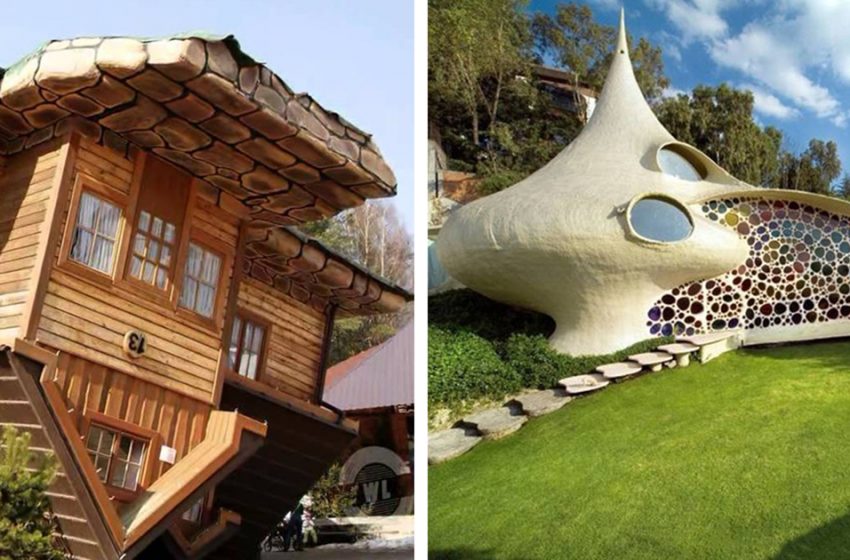 My home is my castle! Since ancient times, people have equipped their homes the way that was pleasant and convenient for them. Each house from this selection is absolutely unique in the whole world. Each of them is a work of architectural art, and their authors consider their creations to be their pride.
Ferdinand Cheval's Ideal Palace, France
Ferdinand Cheval is an ordinary postman who had a dream to build his own palace. And the construction of the dream palace began in April 1879. All carvings were done by Ferdinand. His house received the approval of Pablo Picasso himself and André Breton. Now his house is an art monument.
Sutyagin House, Russia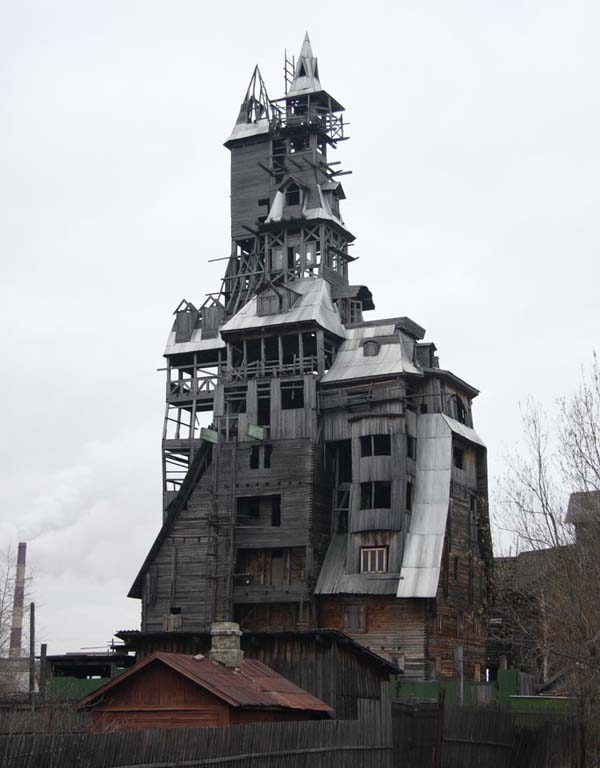 This house was located in the Arkhangelsk village of Solombala. Unfortunately, this wooden masterpiece was not preserved, since in 2008 the court recognized the house as illegally built and the authorities did everything to demolish the creation of Nikolai Sutyagin.
Stone house, Portugal
This house has been standing since 1974, its author is Victor Rodriguez, who built his original home inspired by the cartoon about the Flintstones.
Shell house, Mexico
The author of the fairy tale house is the surrealist artist Octavio Ocampo. It was built on the Isle of Women in Mexico. The house is constructed only from concrete and shells with corals.
Another Nautilus shell house, Mexico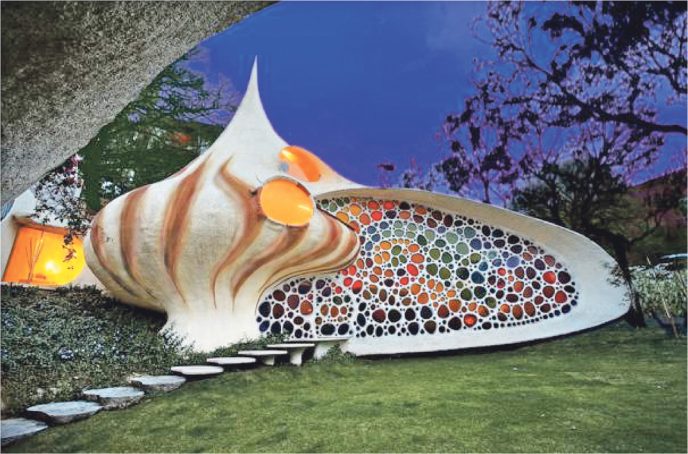 This house is also located in Mexico City. It was designed by another brilliant Mexican architect Javier Senosian.
Teapot House, Texas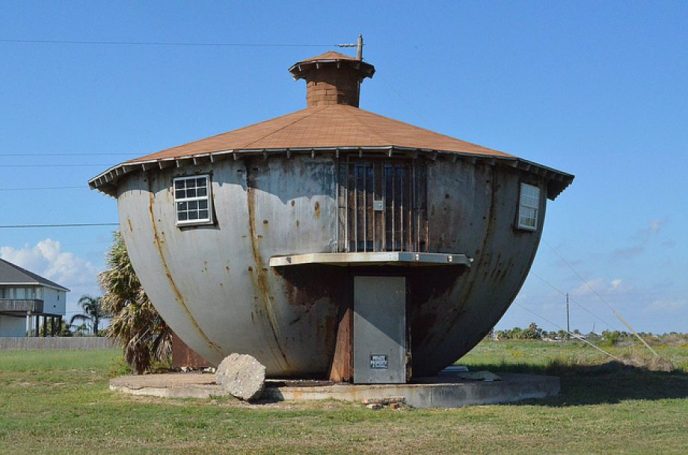 In the town of Galveston, this strange dwelling has been standing since 1950! It is believed that it was originally built as a bunker.
Upside down house, Poland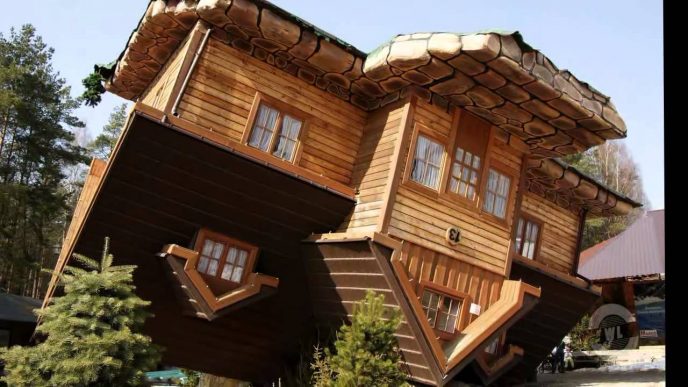 The owner of the upside-down house, designer Daniel Szapievsky, believes that the house should have been completely different from what he planned. And it was planned to create a kind of caricature of the communist system in order to clearly show the feeling of disorientation of people in a changing world. Be that as it may, the house is one of the most visited tourist places in Poland.
Spaceship House, Tennessee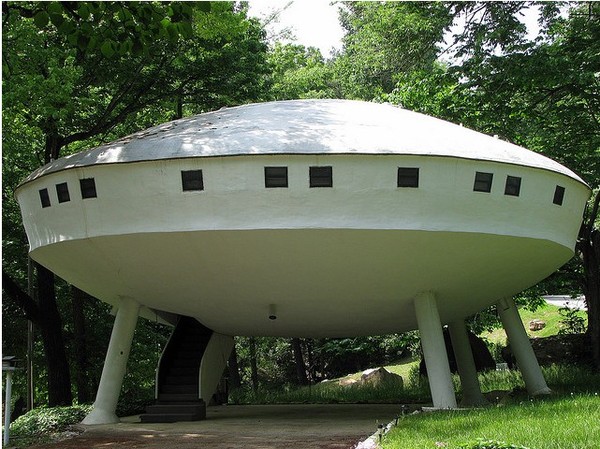 In Tennessee, there is a small town called Chattanooga. Nearby there is a house built by a "Star Wars" fan. At the moment it is rented out to everyone.
Mushroom House, Ohio
Terry Brown managed to create a real fabulous home from an absolutely ordinary house in Cincinnati! And he was assisted by 36 students from the University of Cincinnati.
Shoe House, Pennsylvania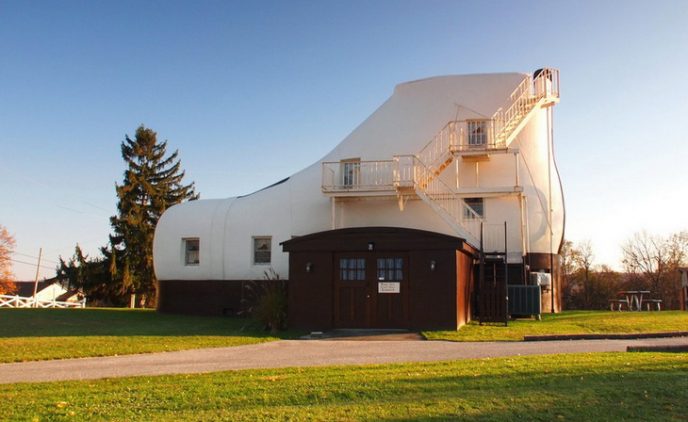 It is not difficult to guess that this house was designed and built by someone who is somehow connected with the shoe business. Shoe dealer Mahlon Hines built it in 1948 and is currently rented out. And, as Mahlon himself assures, there are a lot of people who want to settle in it at least for a week.