When this cute kitten was found, she was the smallest in the litter and then she completely stopped growing!
August 17, 2022
440

3 minutes read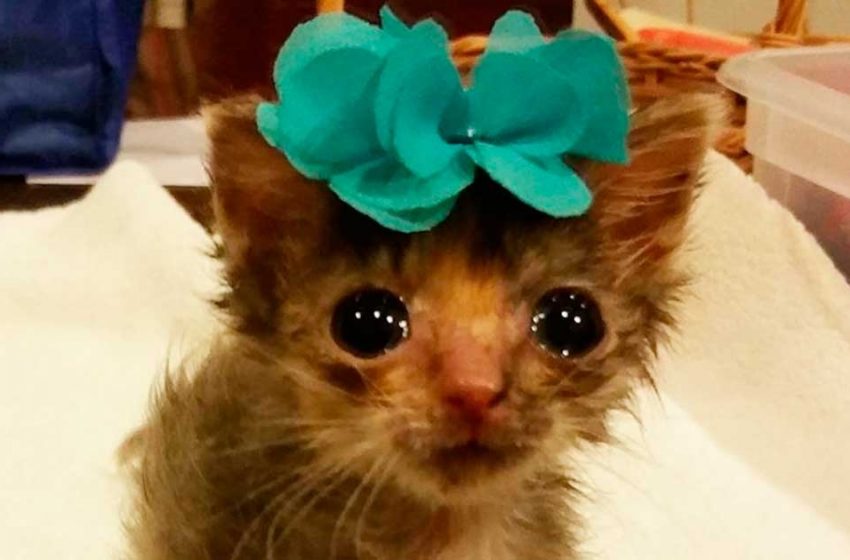 When rescuers heard about five newborn kittens at a rural shelter in North Carolina, they decided to help. The kittens were kept in a tiny cold cell and had to be taken out of there as quickly as possible.
Susan Spalding, co-founder of the National Kitten Coalition, offered to take all five kittens. Spalding has 25 years of experience with kittens and was able to take care of them.
The kittens were in poor condition and, unfortunately, one of them did not survive. Bijou, the only girl in the litter, was the smallest and hardly gained any weight. Her weight stopped growing at around 110 grams. She fell ill and was in critical condition. But fortunately, she coped with the disease and, having recovered, gained another 20 grams.
It is not clear why Bijou is so small. Spaulding has already had such "micro" kittens (like Bijou), and the only theory the veterinarians have is the absence of certain enzymes or hormones and the presence of congenital heart problems.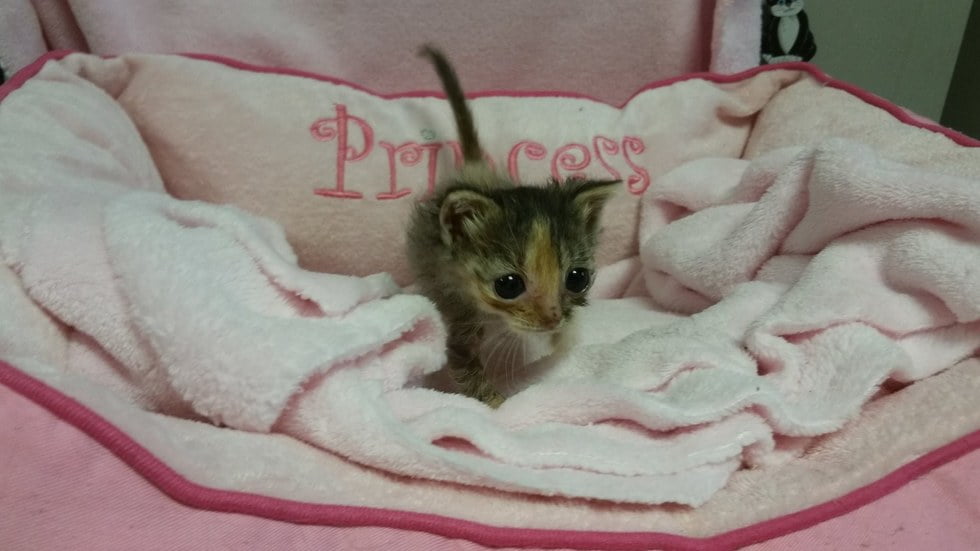 Despite being so small, she became the joy of this family. A cheerful bundle of happiness loves to sit on the laps of his mistress and purr. Bijou is the happiest kitten and, it seems, she has no idea that she is not like everyone else.
"The joy she radiates infects everyone," Spaulding said.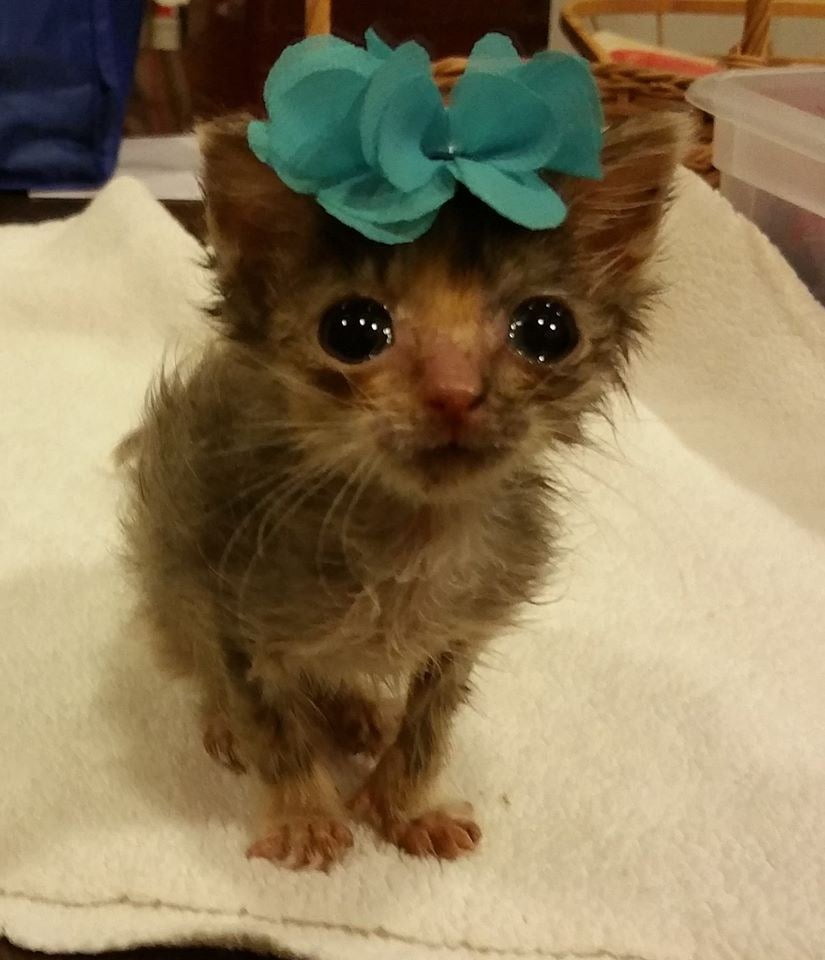 Bijou is now 8.5 months old and weighs 1.6 kg. Despite her size, Bijou is healthy and still lives in the Spalding family in Charlotte, North Carolina.
"For me, each life matters," Spaulding said, "When I take responsibility, I don't give up, even if the path is difficult".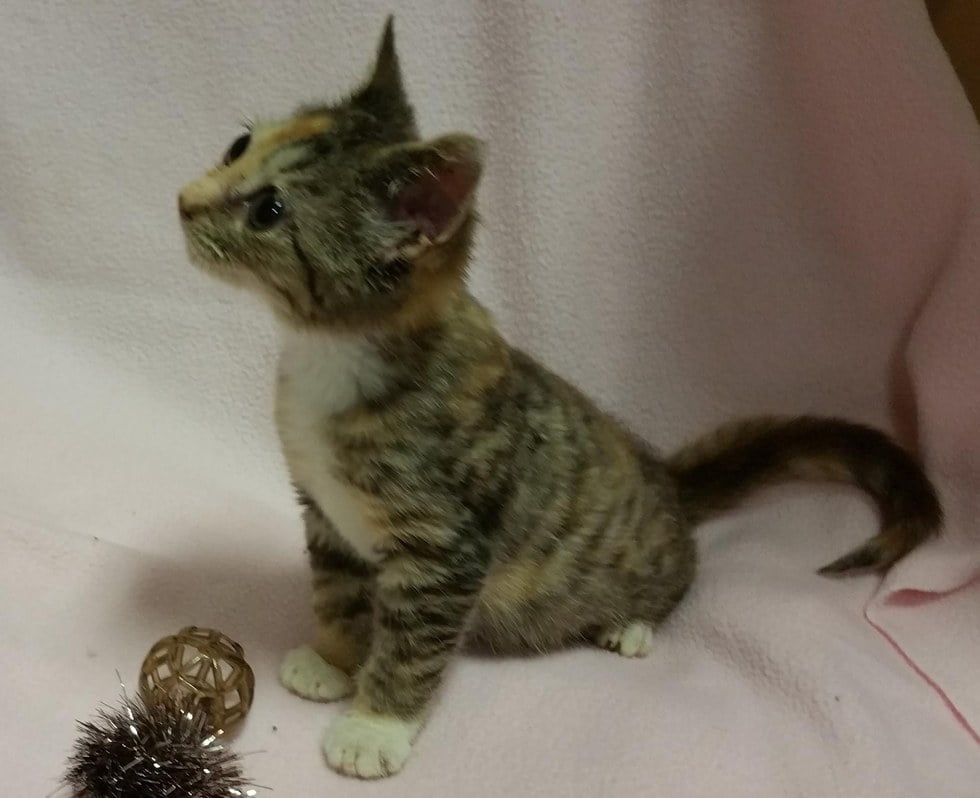 Be healthy, Bijou!