Women Adopts A Squirrel And Becomes Inseperable
November 10, 2022
581

2 minutes read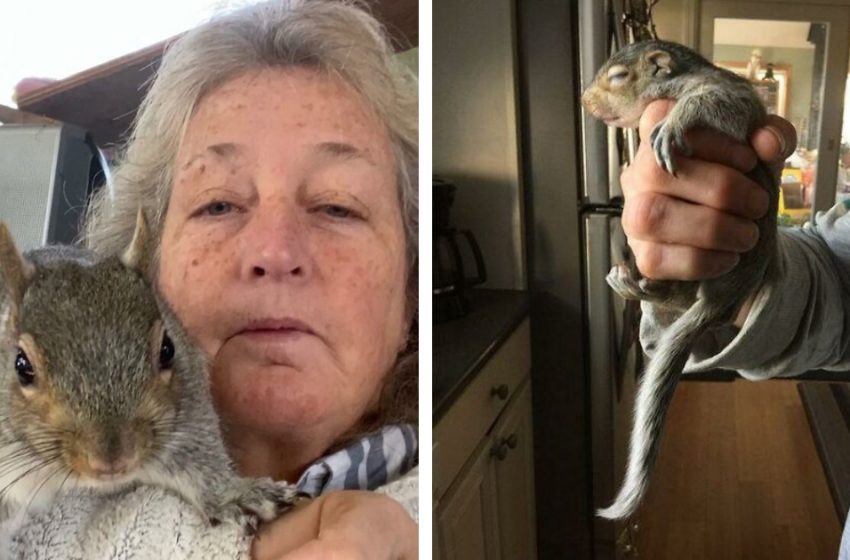 Meet Bunk – A squirrel that was recently adopted by Patty Robinson. She first saw the squirrel in her backyard and fell in love with her immediately.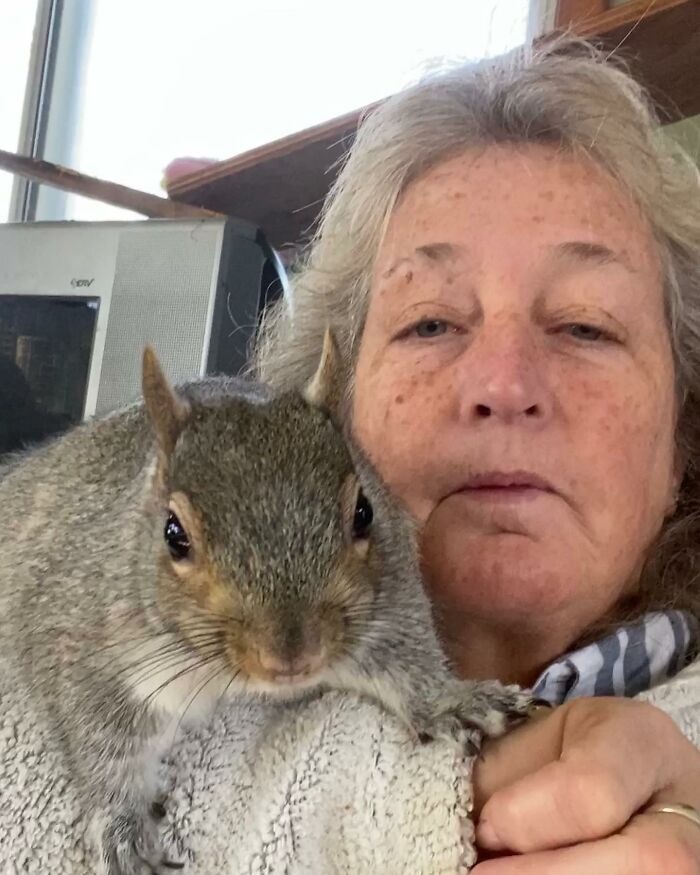 She searched for the baby's mom but couldn't find her anywhere. So she decided to give a home to the little one.
Soon the two became inseparable.

As she claims the second she held the baby he just melted in her hands. She put him in her pocket but the baby unked right out of it. That's when she came up with his name.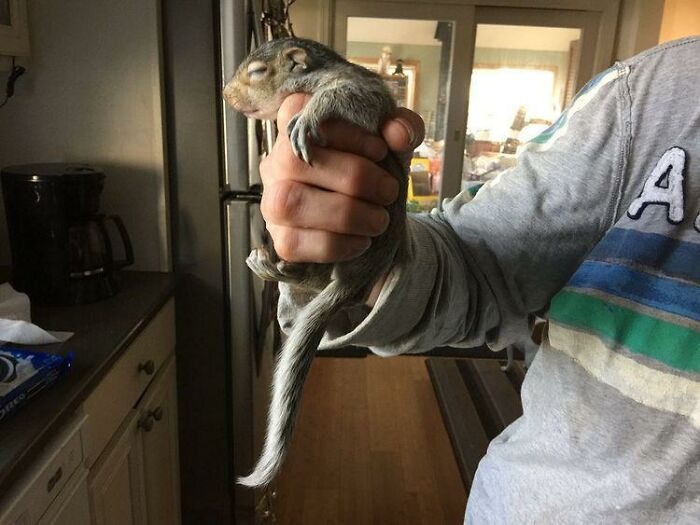 Later on, she decided to free him, but after 5 days Bunk came back scared. After a few more tries to set the baby free, she gave up as he would return every time.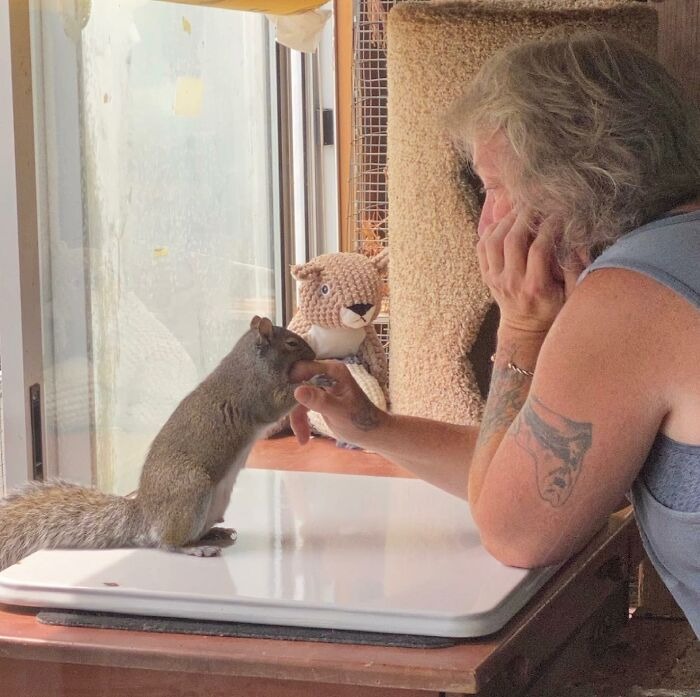 Squirrels aren't the best pets, they bite and are very expensive to keep. But Patty loves him too much to complain.